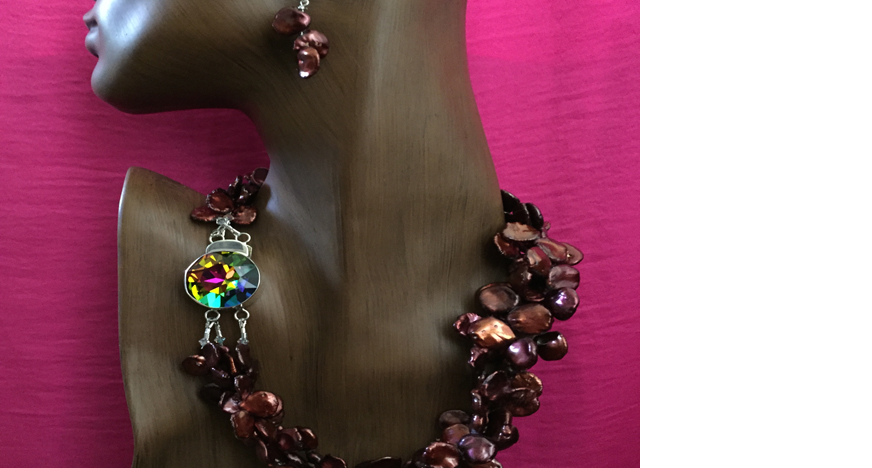 Jewish Food Festival at Congregation Beth Israel, Carmel, CA
Laurie and Lisa Designs is pleased to be providing a Keshi Bronze Pearl Three Strand Necklace and Earrings, valued at $1500 as the major Chance Ticket Raffle Prize for the Jewish Food Festival Raffle.
The Jewish Food Festival (JFF) held by Congregation Beth Israel (CBI) hosts 3000+ guests at this one-day cultural and educational event for the Monterey Peninsula and South San Francisco Bay area. This year they are celebrating our 28th annual event on Sunday, August 23rd on the campus of Congregation Beth Israel.
The purpose of the event is to raise funds to benefit programs that support the educational and cultural programs offered by CBI as a community outreach. They also provide scholarship money for their students and college students. They support community programs such as the Monterey Bay Area Red Cross Chapter and Mazon (the Jewish Food Bank) to name a few.
This annual event is run entirely by 250+ volunteers from our congregation, the community and schools around the Monterey Peninsula. It is more than their largest one-day fundraiser; it has become a "must-do" for many peninsula residents and visitors to our community. The JFF features traditional Jewish foods, tours of the synagogue with explanations of Jewish Traditions, the dramatization of a traditional Jewish marriage ceremony, entertainment, and craft booths.